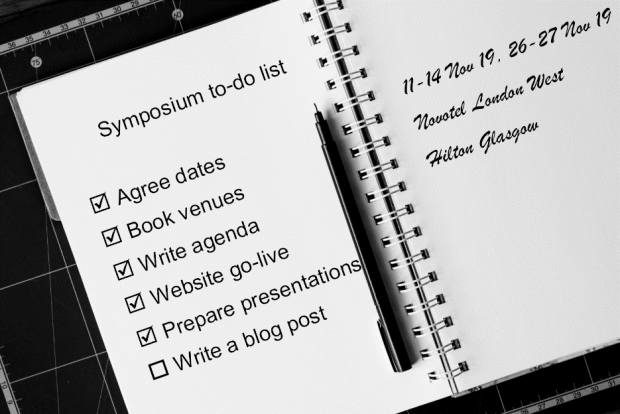 The MHRA Good Manufacturing Practice/Good Distribution Practice (GMP/GDP) Symposium will be held in Hammersmith, London on 11 to 14 November 2019 and Glasgow on 26 to 27 November 2019
We expect this to be another sell-out event with several of the days are already fully booked. If you haven't already got your ticket I encourage you to visit our event website to secure your place
The event takes the format of repeated 1-day events for GDP (11, 13 and 26 Nov) and GMP (12, 14 and 27 Nov) to accommodate the large audiences we attract each year. We're excited to be bringing the GMP event to Glasgow for the very first time this year, demonstrating our support for pharmaceutical manufacturers and importers across the UK.
The GDP side of the event is being co-ordinated by my colleague, Bernadette Wilson (GDP Operations Manager), and in my role as a GMP Operations Manager and Senior Inspector I am looking after the GMP side of things. With our teams we have prepared a full and engaging agenda which will appeal to delegates working in a wide range of roles across the pharmaceutical manufacturing, importation and distribution network.
In this post I'd like to give a bit more detail about each of the sessions that make up the event. As always, the sessions will be interactive and delegates will have the opportunity to ask questions, to network and to discuss queries with inspectors during the inspectors' surgery.
Good Distribution Practice
This year's GDP programme will focus on the increasing complexities within the distribution chain.
Richard Andrews will start the day by welcoming delegates, introducing the interactive technology, providing an overview of changes to the MHRA and Inspectorate, and giving an update on the UK's exit from the EU, focusing on GDP aspects.
Peter Brown (Senior GDP Inspector) will be the first to present on deficiency data, highlighting the outcomes from some inspections over the past year. Peter has been heavily involved in supporting Enforcement activity for the GDP group and will provide a fascinating case study involving falsified medicinal products.
Terry Madigan (GDP Inspector) follows on from Peter to give an insight into the security risks faced within the distribution chain and will provide some real-life examples.
Always a popular topic with the delegates, we will be joined by Bruce Figg (Intelligence Analyst, Enforcement section) who will provide an update of the issues and trends that Enforcement are currently dealing with.
Peter Coombs (GDP Operations Manager), Claire Glenister (GDP Operations Manager) and Alan Bentley (Senior GDP Inspector) will be providing an interactive session and discussions around complex business models and customer and supplier qualifications.
At lunchtime we have a series of optional 'lunch and learn' videos playing in the main hall offering bitesize updates on a range of topics. There will also be the opportunity to network with other delegates and speak with the Inspectors.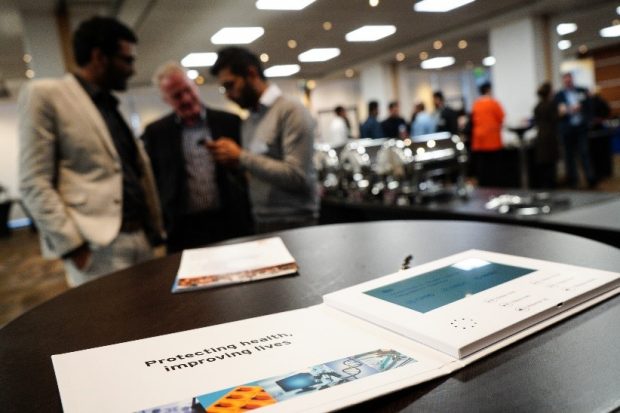 Following lunch, Tony Orme (Lead Senior GDP Inspector) and Bernadette Wilson (GDP Operations Manager) will be providing an opportunity to put into practice the information gained before lunch by running a workshop around the challenges faced when qualifying customers and suppliers.
Tony will be joined by Cheryl Blake (Senior GDP Inspector) to lay out the implications of the UK's exit from the European Union and Peter Blundell (Senior GDP Inspector) will conduct the final presentation of the day offering an update on the Falsified Medicines Directive.
Before the closing remarks will be the ever-popular quiz, which will be presented this year by Mariam Naqesh-Bandi (GDP Inspector) and Emanuela Krasteva (GDP Inspector). This will give delegates an opportunity to recap on the key learning points of the day.
The GDP day will be brought to a close by Peter Coombs and Claire Glenister, after which Inspectors will remain available to answer any questions.
Good Manufacturing Practice
This year the GMP day has an overarching theme of 'Control Strategies', aiming to bring real benefits in terms of improved process performance, product quality and patient safety.
Richard Andrews will again open the day and give an update on the UK's exit from the EU, this time with a focus on GMP aspects.
The main agenda commences with David Churchward (Deputy Unit Manager, Inspectorate Strategy and Innovation (Expert GMP Inspector)) laying out the principles of control strategies, providing a foundation for the rest of the day's topics. Ewan Norton (Senior GMDP Inspector) will then show what can happen when control is lost; this session takes the place of our usual 'Deficiency Data' presentation, using our new deficiency data trending tools to draw out key examples where lack of control has led to serious and significant deficiencies.
Before lunch I will host a Q&A Panel session: In the run-up to the event delegates will be able to submit questions using the event app, and we'll select the most relevant to put to a panel of Inspectors.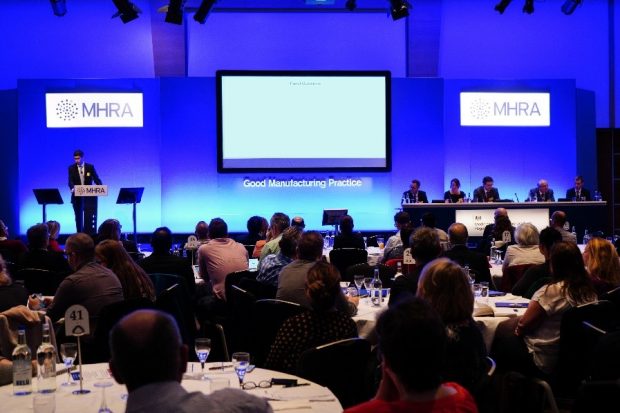 At lunchtime we have a series of optional 'lunch and learn' videos playing in the main room covering a range of bitesize updates and niche topics.
After lunch we will look at specific applications of control strategies. Through a combination of role play and traditional presentation Christine Gray (GMDP Operations Manager and Lead Senior Inspector), Graeme McKilligan (Lead Senior GMDP Inspector) and Joanne Parkin (GMDP Inspector) will go through a real example of a failure to implement an effective control strategy for cross contamination within a manufacturing site. We will get to see what was done, why it was ineffective and what should have been done to maintain effective control.
Alan Moon (Senior GMDP Inspector) will then deliver a session looking at contamination control in relation to Annex 1. Although the annex focuses on sterile medicinal products, these concepts can also be equally applied to controlling the risks to non-sterile products, as Alan will demonstrate.
Allowing delegates to put new learnings about control strategies into practice, Lewis Corbett (GMDP Operations Manager) will run an interactive workshop on the subject. Delegates will explore examples which are relevant to anyone working at a pharmaceutical manufacturing site or importer, with the aim of developing new skills to take away and apply to their own products and processes.
Drawing together the learning from the day's sessions, I will host a second Q&A panel session. As always, answers to any questions that we don't get time to cover on the day will be available on the delegate resources area after the event.
Tickets are selling fast!
Visit our event website to secure your place. If your preferred day is sold out, please sign up to the waiting list to be notified if any additional spaces become available.
Don't miss the next post,  sign up to be notified by email when a new post comes out