Eighteen months have passed since the MHRA published its GMP data integrity guidance. Since then we have seen pharmaceutical industry make significant effort to implement the guidance globally. It has been encouraging to see industry stakeholders and regulatory partners adopting a common approach in their own publications and the messages and themes being echoed in online discussions, workshops and conference presentations.
International convergence
Convergence is important in facilitating common expectations for industry. It also enables regulators to work together more effectively by facilitating information sharing and supervision of the global pharmaceutical development and supply chains.
The international hot topic of data integrity continues to develop. In the past year MHRA has supported the preparation of regulatory guidance from the World Health Organisation and the European Medicines Agency inspectors working group.
Together with colleagues in the Australian Therapeutic Goods Administration, MHRA is co-chairing a data integrity working group within PIC/S. This group of representatives from fourteen authorities spread across four continents has been working to produce guidance for participating inspectorates. This is developing existing convergent requirements into a harmonised approach to data integrity in the context of GMP and GDP inspections.
Our team has also been working with stakeholders in the international GLP and GCP networks to raise awareness of the data integrity challenges facing industry and regulators.
But we haven't stopped there.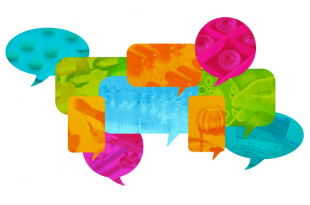 Revision of data integrity guidance with GxP focus
During this busy period we have also been working on the next phase of MHRA guidance, which has a GxP focus (good laboratory practice, good clinical practice, good manufacturing practice, good distribution practice and good pharmacovigilence practice). Data integrity is important throughout the pharmaceutical lifecycle, and GxP regulatory requirements have a common focus of requiring confidence in the quality and the integrity of the data used for decision-making.
Availability of GxP guidance is an important step forward, as media reports and regulator websites continue to describe serious data integrity failures in clinical trial conduct and laboratory practice as well as in medicines manufacture.
The revised MHRA guidance builds on experience over the past 18 months; addressing some gaps in our previous guidance, and clarifying expectations where inspections have shown an unexpected interpretation of the requirements. In common with other regulatory partners, we have cross referenced to other relevant guidance, to avoid repetition.
Good manufacturing practice stakeholders may note that the revision contains less GMP-specific examples than the 2015 guidance. In the GxP version we have used examples applicable to more than one regulated area where illustration was important. This also demonstrates how the principles of data governance, and the way in which they can be implemented, can be very similar across all areas of the pharmaceutical lifecycle. This is important for organisations participating in research and commercial supply to consider when reviewing risks and control measures. Shared learning and common systems can save resources and avoid common failures.
Three month consultation on GxP data integrity guidance
Data integrity is everyone's responsibility. There will therefore be a three-month public consultation on the GxP guidance which is your opportunity to engage with MHRA in developing guidance.  The consultation documents can be found on our website, with a closing date of 31 October 2016. Our data integrity team looks forward to your  contribution to driving forward this important initiative.
Don't miss the next post, sign up to be notified by email when a new post is published on the Inspectorate blog.
Access our guidance on good practice for information on the inspection process and staying compliant.