The Good Pharmacovigilance Practice (GPvP) Symposium 2020, held on 11 February in London and attended by 380 delegates, launched the weeklong series of events led by the Inspectorate as part of the MHRA Good Practice Symposia week.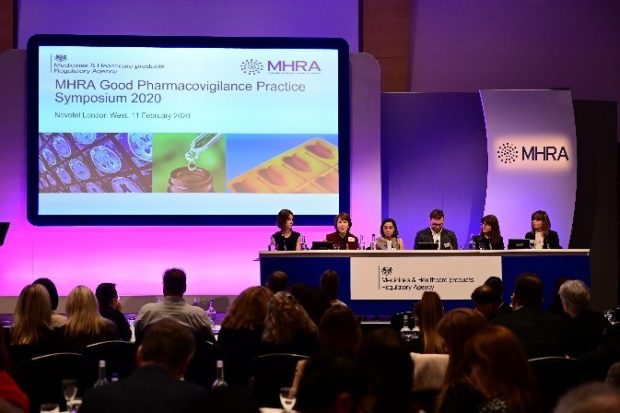 A truly global event, the morning programme was livestreamed in over 50 countries and attendees included fellow regulators from the Australian Therapeutic Goods Administration (TGA), Croatian Medicines Agency (Halmed), Danish Medicines Agency (DKMA), Irish Health Products Regulatory Agency (HPRA), Italian Agenzia Italiana del Farmaco (AIFA), Health Canada, Latvian Medicines Agency (PVD), Malaysian National Pharmaceutical Regulatory Agency (NPRA) and the US Food and Drug Administration (US FDA).
Dr June Raine, Interim Chief Executive of the MHRA, set the scene for the day in the Keynote speech by highlighting the changing landscape of pharmacovigilance and the current trends and challenges observed by GPvP inspectors, encouraging delegates to share knowledge and best practice throughout the day.
Designed and presented by the GPvP Inspectorate, the event offered something for everyone working in pharmacovigilance, including latest inspection metrics from the MHRA (now available online), examples of critical findings and CAPA management and a look at how MHRA GPvP inspections are evolving to meet the needs of the future.
The MHRA were delighted to welcome US FDA colleagues to the stage to present their post-marketing safety compliance metrics and, in a joint presentation with the MHRA, common cross-agency challenges, specifically on the management of safety data from Patient Assistance and Patient Support Programmes. Further information on this topic will be shared via a future post.
Throughout the event, delegates had the chance to network with MHRA inspectors during the Inspector Surgeries and learn more about MHRA GPvP initiatives through pop-up sessions which covered the MHRA's Artificial Intelligence (AI) Focus Group and inspection readiness.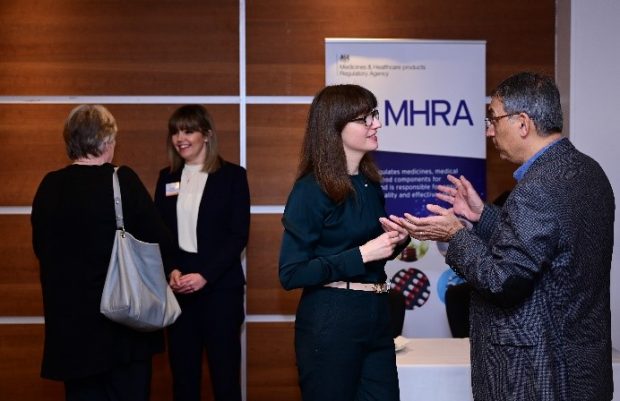 In the afternoon, delegates attending the event chose to participate in two of four different seminars, each focused on a different technical area, which provided an opportunity to share best practices and challenge current thinking.
Mick Foy, Head of Pharmacovigilance Strategy at the MHRA, drew the event to a close by sharing an insight into the MHRA's work towards adapting to the changing pharmacovigilance landscape, including current global initiatives such as Web-RADR, the Yellow Card Biobank and the upcoming Medical Device Regulations.
Want to hear more about what was covered at the MHRA GPvP Symposium 2020? Read on below to find out the key highlights of topics covered during the Symposium, including the afternoon seminar sessions.
Artificial Intelligence (AI)
This pop-up gave an overview of the activities that the MHRA's cross-GXP AI Focus Group are currently engaged in. As a result a number of companies have made arrangements to meet with the group (which includes members of the GPvP Inspectorate and the MHRA's Vigilance and Risk Management of Medicines division) to discuss their ongoing AI projects and their future plans for using AI.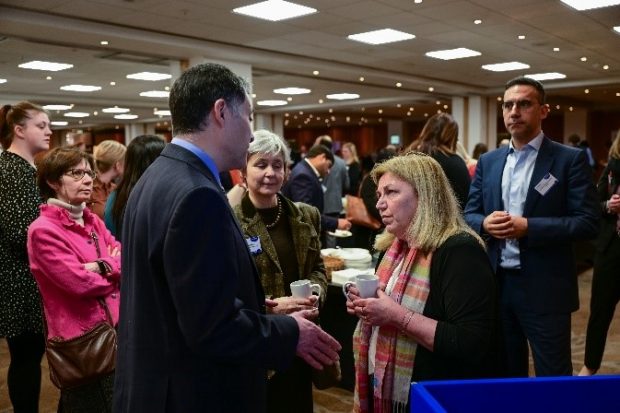 Inspection Readiness
This pop-up gave delegates the opportunity to hear practical advice around preparing for and managing inspections. You can read more about what to expect from MHRA GPvP Inspections here.
Additional Risk Management Seminar
The aim of this seminar was to stress the importance of additional risk minimisation measures (aRMM) and to strengthen the understanding of delegates on what possible non-compliances may look like and how to prevent them. In addition, delegates were encouraged to take key learnings back in-house and reflect on them in the context of their organisations' aRMM processes. The seminar was jointly hosted by Shahin Kauser, Leading Senior Scientific Assessor in the MHRA's Benefit Risk Management Unit and Sophie Radicke, GPvP inspector.
Shahin introduced the topic and the different types of aRMM, illustrating these with real-world examples. Shahin also spoke about areas where problems had arisen from an assessor's point of view and the crucial elements of the implementation plan for aRMMs, as this was an area in which non-compliance was frequently observed during inspections. The key message was that poor aRMM and implementation plans would impact the launch of a product in the UK.
Shahin's introduction was followed by three case studies based on real inspection findings. The case studies highlighted non-compliances relating to the development, submission and distribution of educational materials where those activities had been outsourced to a service provider or licensing partner, and regarding failures in monitoring the effectiveness of a controlled distribution system. For each case study delegates had the opportunity to discuss in small groups how the described finding could have been prevented. The group discussions were supplemented by an overview of the actual proposed corrective and preventative actions for each finding.
Post-Authorisation Safety Studies Seminar
This seminar focused on the oversight of non-interventional post-authorisation safety studies (NI-PASS) in relation to patient safety, data quality and integrity, reporting of suspected adverse drug reactions and overall protocol adherence. Most of the delegates that attended this seminar were working in an operational capacity in relation to NI-PASS, for example in study management, data management, case processing, monitoring, medical review, etc. The role of NI-PASS was discussed and the legal requirements concerning the reporting of suspected adverse drug reactions and the handling of study information were outlined.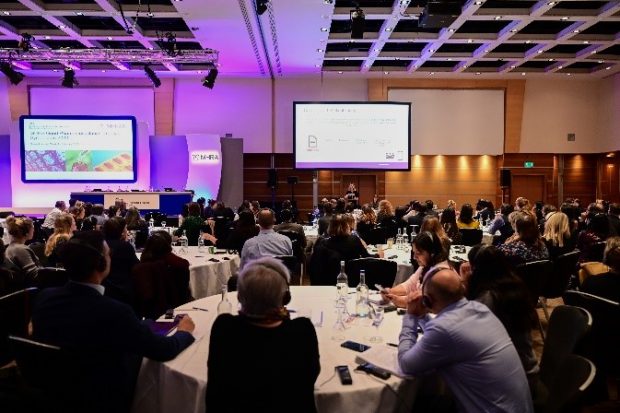 Gail Francis, MHRA Expert GCP Inspector, presented key aspects that study sponsors should consider in terms of ensuring the quality and integrity of the data collected from PASS, including in the study set-up phase, during study conduct and during analysis and report writing. Kiernan Trevett, MHRA, Expert GPvP Inspector, then presented a series of inspection case studies and delegates engaged in group discussions on how these issues could have been detected and remediated by the marketing authorisation holders (MAH). Overall, the group discussion highlighted the importance of establishing a study oversight plan and ensuring that NI-PASS are included for consideration in the MAH's risk-based audit programme.
Reference Safety Information Seminar
This has been a longstanding topic for which findings are frequently made, with multiple critical findings recently reported in relation to the maintenance of reference safety information.   Inspectors shared two recent examples of critical findings in this area in relation to the implementation of updated patient information leaflets. These examples highlighted processes that had failed in providing patients and health professionals with up-to-date safety information in a timely fashion. The inspectors were joined by the manager of the MHRA's Defective Medicines Report Centre (DMRC) who explained how such non-compliances would be managed following an inspection, to ensure patient safety.
Delegates engaged in group discussions on how their organisations introduce updated product information and what issues or pitfalls they had experienced or envisaged, and how this could be addressed. Overall, the group discussions highlighted the importance of having defined responsibilities and timelines laid out for each activity as well as clear ownership throughout the process for necessary oversight – objectives that help support the implementation of updated product information within the required timeframes.
Further information and guidance around implementation of updated product information has been made available on the MHRA Inspectorate Blog: Passing the baton from GPvP to GMP: Three top tips for protecting patients and staying compliant.
Signal Management Seminar
This seminar looked at signal detection from a lifecycle perspective, breaking it down into three product areas: (i) new or orphan products, (ii) the 'established innovator', and (iii) well established products. Key considerations of how the data size and source, patient exposure, and regulatory commitments may vary between these products were discussed, and how these could be applied to select the most appropriate signal detection methodology and frequency. This was followed up with case studies, providing delegates with examples of inappropriate signal detection methodology or frequency that had been identified through inspection. The inspectors were joined by the manager of the MHRA's Pharmacoepidemiology Research & Intelligence Unit, who provided insight into the advantages and disadvantages of applying certain signal detection methodologies on different datasets.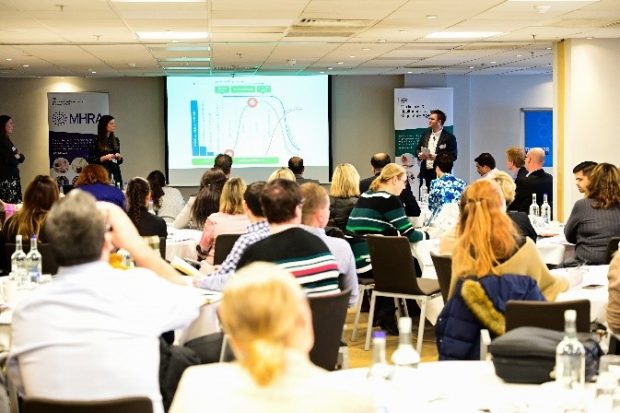 The seminar closed by reviewing recent inspection trends in the areas of the EudraVigilance signal detection pilot and signal detection for biological medicines, in which common findings and the root causes of these were outlined.