You may have noticed that we've recently updated our GPvP webpage on the MHRA website.  The updates are to provide additional information about our current GPvP inspections process.  This includes information on who is subject to GPvP inspections, what types of inspections we conduct, when we schedule them, and how we conduct and follow-up our inspections - as well as some pointers on how you can prepare for an MHRA GPvP inspection.
In addition to that information, here are 7 things you may not know about GPvP inspectors and inspections:
1. Our plans aren't set in stone  Interview sessions help inspectors to navigate quickly through the pharmacovigilance system and to understand the documentation we are reviewing.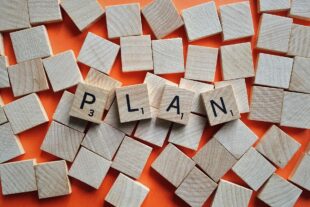 Although a plan is produced prior to the inspection, it is rare for exact timings to be set for interview sessions as it is generally more productive and time efficient for inspectors to review documentation and request clarification as required.  This also allows some flexibility if you have colleagues dialing into the inspection from a different time-zone, but this should be discussed with the lead inspector before the inspection.We may also change the scope of the inspection when we are on site, if a serious non-compliance issue is suspected.
2. Our inspection team may include observers Occasionally observers may also be present at inspections. This may include representatives from the MHRA Vigilance and Risk Management of Medicines (VRMM) and Enforcement Groups or other competent authority inspectorates. The lead inspector will explain their role, which may range from passive observation (for example for training purposes), active technical support of the inspectors (such as specific product reviews), to practical enforcement.
3. A training GPvP inspector could complete up to 20 inspections in their first 12 months GPvP inspectors undergo a training and accreditation process on joining the MHRA, during which they must demonstrate the requisite skills and knowledge to perform inspections in accordance with MHRA procedures and in compliance with applicable legislation. The aim is for new inspectors to gain accreditation within 12 to 18 months.  Training plans are tailored to each inspector, and there is no set number of inspections required, however trainees can complete up to 20 inspections in their first 12 months.  Feedback is provided to the trainee and mentor at the end of each inspection by the inspector(s) present.  Accreditation involves a recommendation by the mentor and operations manager and assessment of the trainee by an expert or designated senior pharmacovigilance inspector.
4. One of the key skills an inspector will learn is to review documents quickly  GPvP inspections involve the request and review of many documents. During the inspection the lead inspector will explain how the document request system will work; generally, the lead inspector will manage inspection requests and there should be a point of contact nominated by the MAH to manage the incoming requests and provision of documentation.A good starting point when preparing for an inspection is to review the types of documents listed in the PSMF. Inspectors will expect any documents listed in the PSMF to be readily available for inspection.  This includes procedural documents (such as SOPs, working instructions and guides), as well as outputs from pharmacovigilance activities such as safety review meeting minutes, documented product safety reviews, audit risk assessments and agreements in place with service providers.Some MAHs find creating an indexed library of these types of 'standard' documents, or at least an index of links to where regulatory submissions and pharmacovigilance system documents are held, can help manage document requests by enabling them to be readily available during the inspection.
5. We try to save trees  During the inspection, provision of documents electronically is the inspectors' preference. The method can be discussed with the lead inspector but should allow multiple inspectors access to documents quickly.  If documents are required in hard-copy or other formats, this will be specified with making the request.
6. Our blog posts aren't intended as additional requirements Blog posts and guidance documents published on the MHRA website are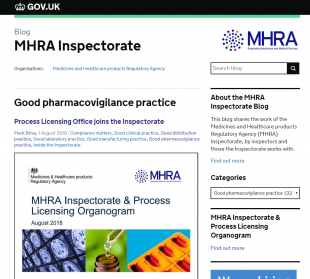 intended to provide answers to questions that are frequently received by the inspectorate, or clarification and suggestions for how MAHs might comply with requirements that are proving difficult to implement.  In many cases, the EU statutory guidance in the GVP modules is self-explanatory, but where it is useful to provide additional clarification or make MHRA expectations clear, these documents can be used to provide it.  Therefore, this published information does not include additional requirements that the MAH must comply with.  The aim is to advise the MAH on the inspectorate's current thinking on a specific topic, direct to applicable legislation and provide non-statutory guidance on how existing requirements can be fulfilled.Published information on the MHRA website is regularly reviewed and will be subject to updates as required and MAHs are encouraged to regularly review them.  The content of the post-authorisation Q&As (in relation to pharmacovigilance) provided on the EMA website is not controlled by the MHRA but is often formed from the working groups and committees coordinated by EMA (and which MHRA participate in). These Q&As are similar in objective to the MHRA web pages in providing clarification on existing legislative requirements without introducing any new requirements that would be subject to inspection.  The expectation is that the advice contained in the EMA Q&As should be followed, unless the MAH can provide good justification for deviating from this advice.
7. How to have a successful inspection  It goes without saying that maintaining a compliant pharmacovigilance system will lead to a successful pharmacovigilance inspection. See how companies do on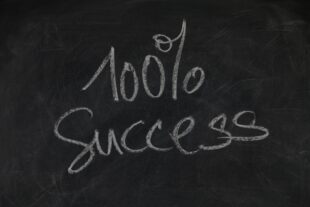 average in our annual metrics.  Our objectives on inspection revolve around getting a clear picture of the processes and data that make up your pharmacovigilance system. A successful inspection for us is one where we have been able to navigate the pharmacovigilance system.  We do this through review of the relevant evidence, and with help from the inspected party, who can explain their daily work to us in an atmosphere where open conversations can be held.  Your cooperation will help us to meet our objectives within the time planned for the inspection and prevent the need for additional inspection days.
---
Interested in joining our team?

If the above sounds like something you'd want to be a part of, register for alerts here.
---
Don't miss the next post, sign up to be notified by email when a new post comes out