MHRA has now published 7 case studies highlighting the work of our Innovation Office and showing how we help organisations that are developing innovative medicines, medical devices or using novel manufacturing processes to effectively navigate regulatory processes, so they can progress their products or technologies.
The range of organisations covered offers a flavour of how diverse innovation is and how we have reached out to organisations at much earlier stages than has been the norm in the past.
While the focus is on supporting and encouraging organisations with their innovation, the Innovation Office also benefits MHRA by helping us to learn about early-stage developments and trends, which are then fed into our horizon-scanning activities. This helps keep us well informed about emerging technologies, medicines or devices that may have an impact on future regulation and the development of standards or controls. It also allows us to formulate appropriate strategies to take account of emerging trends.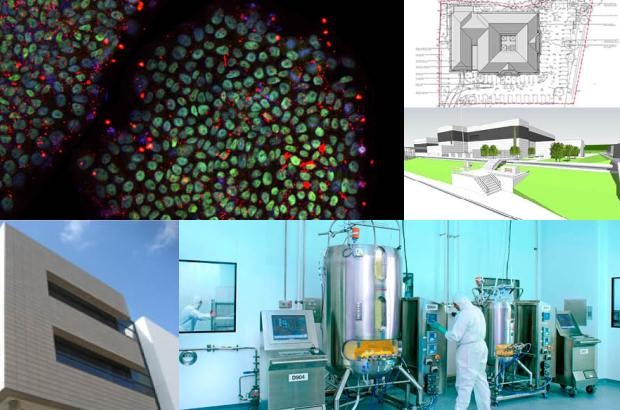 The Inspectorate has been involved in 5 of the first 7 published case studies.
Each case study features a different organisation and details the challenges they have faced with developing innovative medicines, medical devices or novel manufacturing processes  The case studies outline how we have helped organisations to overcome their regulatory challenges by providing access to the right range of scientific and regulatory advisors to address the issues at the correct time.
Expertise and timing
The case studies aim to demonstrate how the innovation could affect public health or patient safety – important organisational goals for MHRA. They also help to demonstrate that the UK remains one of the best places in the world to develop life sciences projects, in order to protect health and improve lives here and around the world.
A summary of quotes provided by our stakeholders for these case studies, demonstrating the impact of working with the Inspectorate on innovation, are provided below:
I genuinely believe that having easy access to MHRA in this manner provides a real competitive advantage to UK based companies.  AstraZeneca
Involving MHRA Inspectorate early on in the design of our flagship research and production site really helped us to make sure we were developing something that was within the regulatory parameters for this type of site, particularly as we were planning to build in a variety of innovative features.  Eisai
MHRA responded quickly and we were able to develop an effective dialogue with them that positively shaped the project and helped us deliver great outcomes for us, patients and the UK.  BTG plc
..... we needed to access advice, guidance and knowledge from experts at MHRA who helped us really think through the design of the new facility, including future-proofing it against potential changes in regulations that could have cost us significant time, and therefore lost revenue, to rectify.  Fujifilm Diosynth Biotechnologies
MHRA's expert advice provided an important regulatory milestone as part of our objective to ensure that our work is robust, credible and meets regulatory expectations for use in clinical application.  Cell Therapy Catapult
One-stop shop
Another key piece of work is that since June 2014, the Health Research Authority (HRA), Human Fertilisation and Embryology Authority (HFEA), Human Tissue Authority (HTA), and MHRA have been working together to provide a 'one-stop shop' service for regulatory advice for the regenerative medicine sector. For advanced therapy medicinal product (ATMP) enquiries on genetically modified organisms, we also work with the Department for Environment and Rural Affairs (Defra) and Health & Safety Executive (HSE). The Regenerative Medicine Regulatory Advice Service was launched in October 2014 and is hosted by MHRA's Innovation Office and is accessed through the same Innovation Office enquiry form - simply tick the ATMP box in the 'Technology' section in this form.
Contact us
If you're a pharmaceutical researcher, developer or manufacturer and have a question about an innovative medicine, device or novel manufacturing process, contact us:
Email: innovationoffice@mhra.gsi.gov.uk
You will receive a response within 20 working days. Depending on the nature of the query, your response will consist of either a simple answer or a recommended course of action, which may involve regulatory or scientific advice.
Don't miss the next blog, sign up to be notified by email when a new post comes out.
Check out our guidance on good practice for information on the inspection process and staying compliant.