From 16 to 18 April 2018 the PIC/S Committee and PIC/S Executive Bureau meetings took place in Geneva, Switzerland.
The minutes of the meeting have been published today by PIC/S
The highlights from the meeting were:
New PIC/S guidance on GMP inspection reliance based on draft by ICMRA with aim to maximise inspection resources for GMP compliance of overseas facilities.
Revision of PIC/S GMP guide (PE009). Chapters 3, 5 and 8 of the PIC/S GMP guide have been revised with entry into force on 1 July 2018; along with adoption of transposition for pic/s purposes of EU guidances on GMP exicipent risk assessment, exposure limits and GDP for API.
New PIC/S working group established with WHO to revise Annex 2 on biologicals and ATMP.
Limited stakeholder consultation for draft PIC/S guidance on data integrity
New PIC/S aide-memoire on cross-contamination in shared facilities.
New PIC/S pre-accession application received from Pakistan / DRAP.
New PIC/S working groups to be established on whistle-blowers/confidential informants; quality defects procedures; as well as PIC/S assessment and re-assessment procedures.
PIC/S 2018 seminar to be hosted by US FDA in Chicago and other news in the field of training for GM(D)P inspectors.
From a UK MHRA interest, the adoption of new PIC/S guidance on GMP inspection reliance is a great success.  The ICMRA GMP project group was led by MHRA and was one of the original ICMRA projects established.
The MHRA continues to play a very active role in PIC/S, with participation in various working groups, expert circles, accession applications and membership of the Executive Bureau.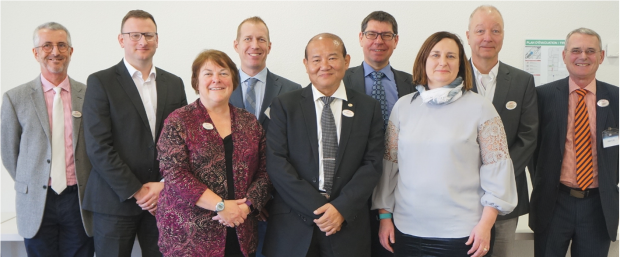 ---
Don't miss the next post, sign up to be notified by email when a new post is published on the Inspectorate blog.