Last week we published the 1st April 2015 to 31st March 2016 GCP Inspection metrics report.
During the metrics period a total of 102 GCP Inspections were undertaken by the MHRA GCP Inspectorate.
The full report can be accessed here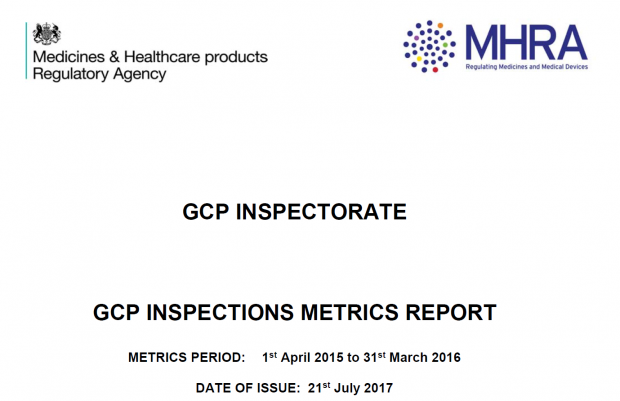 ---
Don't miss the next post, sign up to be notified by email when a new post is published on the Inspectorate blog.
Access our guidance on good practice for information on the inspection process and staying compliant.