6 top tips for applicants submitting a Manufacturing Authorisation application or variation
MHRA's Process Licensing Team (PCL) typically receives around 840 manufacturing authorisation related applications per year, so that's around 70 per month.  Unfortunately, around 30% of all applications result in Requests for Further Information (RFI) before they can be accepted for processing. So that's around 251 applications each year requiring follow-up before the detailed assessment work can get underway!
The purpose of this post is to help reduce the number of applications requiring RFIs, by raising awareness of the common mistakes. RFIs will delay the application process and can be costly in terms of time and effort to resolve. They cause frustration for applicants as well as MHRA staff, but in most cases they are avoidable!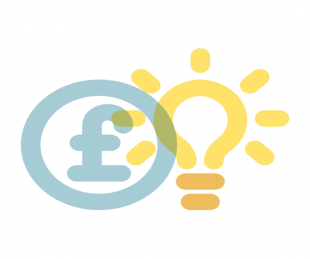 So let's take a look at the common mistakes applicants make:
1. Incomplete Applications
A very basic but common mistake is that applicants do not complete all of the required fields in the application form or fail to attach supporting documentation, e.g.
Supporting documentation such as CVs, QP eligibility certificates should be included with applications
Individual Personnel forms (e.g. 15V) should be completed and signed by each named person and the applicant
Applications for Site Functions (or variations to) should be supported by the correct Site Type and vice versa
Make sure you read the application form and check that the required documents are attached when you submit your application.
2. Know your limits
The activities you are requesting to be included on the licence application or variation should reflect current reality and not future aspirations! The Inspector will expect to see that you have the necessary procedures, control systems, equipment and expertise to support the range of products and activities you are proposing to include on the licence
Activities that you do not have capability to perform will need to be removed from the application before it can be approved. Such changes create extra work and result in delays in processing applications.
3. Nominating Site Personnel – QP, PM, QC
Key personnel who do not have site specific experience and knowledge of the site's Pharmaceutical Quality System (PQS) and operations represent a risk to GMP compliance. Key personnel are therefore expected to have been employed or contracted to the site for a period of time before an application is made to name them on a specific manufacturing authorisation.
The application should include an up to date CV including role and responsibilities at the specific site (including dosage form experience as applicable). The application should also include a summary of training and competency programme completed to demonstrate that they are able to use the PQS and make robust decisions.
4. Requests for activities that do not need to be licensed – QC laboratories
You only need to name contract laboratories on the manufacturing authorisation if they are performing an inspectable activity. UK guidance on when a contract laboratory must and should not be named on a manufacturing authorisation has been published by MHRA, but applicants are still wasting time and money submitting unnecessary applications, which in turn takes up PCL and Inspectorate time to process and review before the application is withdrawn.
Contract laboratories only need to be named if they are undertaking the following testing of medicinal products or an investigational medicinal product for human use:
Microbiological, biological and chemical/physical testing of finished medicinal products, i.e. final testing prior to Qualified Person certification for the purposes of batch release;
Stability testing of finished marketed medicinal products;
Environmental monitoring and or process simulation (media fill) work for sterile product manufacturer; or
Biological testing if it is required to be conducted in accordance with the GMP Guide as described in Annex 2 of EU GMP
Contract laboratories that conduct all other testing (e.g. raw material and API testing) or produce data for research where the products are not intended to be released onto the market or used in a clinical trial do not need to be named on a manufacturing authorisation.
5. Requests for activities that do not need to be licensed – Storage sites
Storage only sites for stability samples that do not conduct any testing work do not need to be named under Annex 9 of the MIA licence. The reason for this is because stability samples are not medicines being stored for wholesale dealing purposes and so their storage location does not need to be named under Annex 9 of the MIA licence
Such sites should be managed by the MIA holder in accordance with EU GMP Chapter 7 (audits, technical agreement, provision of appropriate level of data, etc.). Oversight and control of this outsourced activity would be reviewed by MHRA as part of the inspections at the MIA holder and is not part of a separate inspection and licensing regime.
6. Is the site ready for inspection?
The manufacturing authorisation application form has the question: "Is this site ready for inspection?" By ticking the box to say "yes" you are confirming that you have the appropriate
Premises
People
Pharmaceutical Quality System
Equipment
Resources
in place to demonstrate that you are capable of meeting the obligations as a licence holder, as outlined in the MHRA Guidance Note 5.
Recent inspection experiences show there is a fundamental lack of understanding of what "inspection ready" means in practice. A site is only ready for inspection when it has:
Completed any building/refurbishment work relating to the activities to be licensed
Completed the facility, equipment and process qualification and validation
Draft procedures and documentation to illustrate how the site envisage the operations and PQS would work in practice in place
Drafted a Site Master File or similar document
And probably the most important of all
When the site's QP/QA team have performed a full scope self inspection as a 'dry run' and initiated an action plan to address any deficiencies found
The Inspector's role is not to act as a consultant, but to confirm whether the application can be approved or recommend it be refused. The Inspector is there to examine the proposals presented and comment on their suitability in meeting EU GMP requirements. It is the site's QP/QA team's role to explain the rationale and justification for the proposed approaches, which is why the self inspection to confirm the site's readiness for inspection is crucial to avoiding additional inspection costs and licensing delays.
Once an inspection has been triggered and the site is found by the Inspector not to be "inspection ready", the applicant has two options:
The site commit to implementing appropriate corrective and preventive actions (CAPA) to address the deficiencies identified. The Inspector cannot approve the application until they are satisfied that CAPA plans have or will be addressed. This may require a follow-up inspection to verify progress and completion and will incur additional inspection fees
The applicant agrees to withdrawn the application until such time as the site is "inspection ready". A new application will then be required and a new inspection will be triggered. This will again incur additional inspection fees
Both are high risk strategies that could result in additional costs, licensing delays and reputational damage to the applicant/site. The reason for this is that once an inspection has been triggered, the Inspector must issue a GMP Certificate or Statement of Non-Compliance (SoNC) within 90 days of the inspection – it is a legal requirement. Recommendations to refuse an application or issue a SoNC require referral to the Inspection Action Group (IAG). So to avoid getting off to a bad start, it is important applicants fully understand what "inspection ready" really means!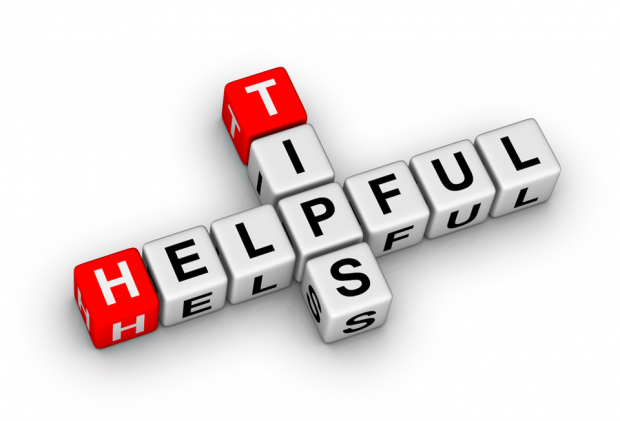 Don't miss the next post, sign up to be notified by email when a new post is published on the Inspectorate blog.
Access our guidance on good practice for information on the inspection process and staying compliant.