A large part of our role in the MHRA inspectorate involves engaging with our stakeholders. Keeping you informed of the latest changes to regulatory thinking and changes in guidance and requirements is crucial in our mission. It allows us to provide you with advice and support, promote innovation and ultimately protect public health.
My team and I are pleased to welcome you to this MHRA Inspectorate blog, which provides a new and exciting way for us to communicate with you.
Over the next few months we will be bringing you posts from across all areas of good practice (GxP) and we are keen to share our knowledge and tips on:
compliance management approaches
data integrity
preventing drug shortages
significant findings from our inspections
supporting innovation and our work with the MHRA Innovation Office
upcoming learning opportunities
We'll also feature aspects of our inspectors' exciting and varied roles, highlight common inspection deficiencies and explain how you can avoid the same pitfalls as well as updating you on upcoming conferences.
About me
My name is Mark Birse and I'm the Group Manager for the Inspectorate here at MHRA. I joined the agency in 2002 after working for 10 years in the pharmaceutical industry.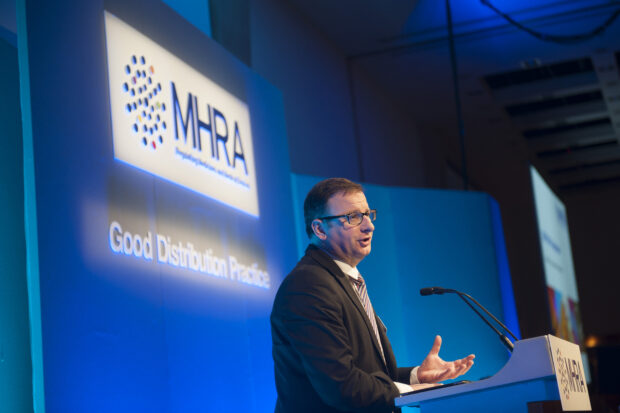 I'm responsible for 4 groups covering our operational activities, strategy and innovation, as well as overseeing how we operate as a risk-based regulator using science to underpin the decisions we make. The Inspectorate employs around 75 inspectors working across 5 GxP areas:
good laboratory practice (GLP)
good clinical practice (GCP)
good manufacturing practice (GMP)
good distribution practice (GDP)
good pharmacovigilance practice (GPvP)
For me, working at MHRA means being at the sharp end of medicines regulation and being involved in initiatives and decisions that ultimately could impact up to 500 million EU citizens.  Having a role that is so rewarding and where the value and worth of the work is crucial is extremely rewarding.  Our inspectors do a fantastic job in safeguarding public health and I am extremely grateful to have such a competent and hardworking team.
Get in touch
We always want to hear from you so feel free to leave a comment below or email inspectorate@mhra.gsi.gov.uk if there's anything you would like us to cover in this blog. Your feedback and comments will help us make this blog as useful for you as it can be.
Coming up in our next blog…
Increased focus on data integrity and governance systems has led to serious consequences for several companies.
Data integrity is fundamental in a pharmaceutical quality system which ensures that medicines are of the required quality. A robust data governance approach will ensure that data is complete, consistent and accurate, irrespective of the format in which data is generated, used or retained.
Our next post will be the first of a series of 3 posts exploring elements of organisational behaviour and system design which can mean the difference between data integrity success and failure.
Don't miss the next post, sign up to be notified by email when a new post comes out on the Inspectorate blog.
Check out our guidance on good practice for information on the inspection process and staying compliant.