From 8 to 10 February 2017, the PIC/S Committee and PIC/S Executive Bureau meetings took place in Geneva, Switzerland
The press release for the meetings has been recently published.
The highlights of the meeting were:
New PIC/S strategic plan (road map) for 2017-2019
Strong stance taken by PIC/S on European Commission's proposed stand-alone advanced therapy medicinal products (ATMP) GMP guidelines, which will not only lower GMP standards for ATMP at the risk of patients but lead to international dis-harmonisation
New PIC/S application lodged in August 2016 by Italy (vet) / DGSAF
Armenia / SCDMTE and Saudi Arabia / SFDA to apply to PIC/S
Latest PIC/S developments in the field of GM(D)P harmonisation, in particular data integrity, revision of annex 1, controlling cross-contamination in shared facilities, classification of deficiencies, GDP, …
New stage of development planned for PIC/S Inspectorates' Academy (PIA): webinars to be prioritised
New PIC/S working groups established on unique facility identifiers (UFI) and on managing travel safety of inspectors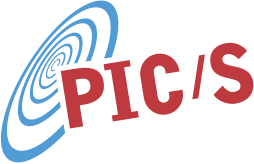 ---
Don't miss the next post, sign up to be notified by email when a new post is published on the Inspectorate blog.
Access our guidance on good practice for information on the inspection process and staying compliant.