The global supply chain is regarded as a storage area by regulators and the regulations have changed to reflect this with the EU GDP Guidelines that came into force in 2013.
Chapter 9 of the EU GDP Guidelines is dedicated to the subject.
It is the responsibility of the supplying wholesale distributor to ensure that,"the required storage conditions should be maintained during transportation within the defined limits as described by the manufacturer or on the outer packaging"… (of the product).
The transportation arrangements from one location to another should be regarded as an extension of the storage activities and distributors are expected to treat each journey as unique, with the length and complexity, as well as any seasonal variations, being considered when choosing the packing method and mode of distribution.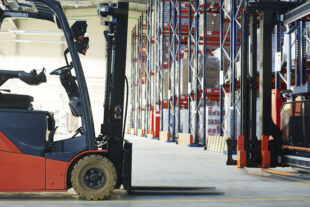 There are a high number of temperature sensitive products, remembering that ambient products are also temperature sensitive.
There are many other factors to consider, including:
the use of third party couriers/contracts/audit and review (see chapter 7)
mixed consignments/risk of contamination
the use of hubs/cross docking/transit storage
temperature mapping of the vehicle/temperature monitoring/calibrated devices
air circulation
journey time/length/contingency planning/weather/multi drop deliveries
security
cleanliness
driver training
appropriate use of qualified packaging and location of cool packs including adherence to seasonal review and reconfigurations
Vehicles and equipment used to transport and handle products should be suitable and be equipped to prevent exposure to conditions that could impact on product quality.
Medicinal products should be transported in containers that will offer protection against, for example, adverse weather conditions and contamination and of course, maintain the required storage conditions for the entire length of the journey.
Containers should also display labels stating the required storage and handling conditions as well as the contents of the consignment.
If a deviation such as a temperature excursion or damage has occurred during transportation, this should be reported to both the distributor and the recipient.
The process of transportation should be supported by written procedures, form part of the self-audit programme and be subject to risk assessment and CAPA.
There is now more awareness that poor storage and transportation can impact on product quality and patient safety.  Poor transportation can result in:
recall
loss of confidence/reputation
regulatory action
Wholesale dealers should have:
a quality management system.
a continual quality improvement process.
a refrigerated products distribution strategy.
an ambient products distribution strategy.
a risk assessment programme.
a protocol in the event of theft /security breaches
We still have spaces available to hear from the GDP team at our January Symposium. Book now!
Don't miss the next blog, sign up to be notified by email when a new post comes out.
Check out our guidance on good practice for information on the inspection process and staying compliant.